Building a brand new digital product?
Lean startups need to learn fast to last.

Our comprehensive guide on scoping your very first "Minimum Viable Product" (MVP) covers the details in depth to get you going in the right direction.
Download now!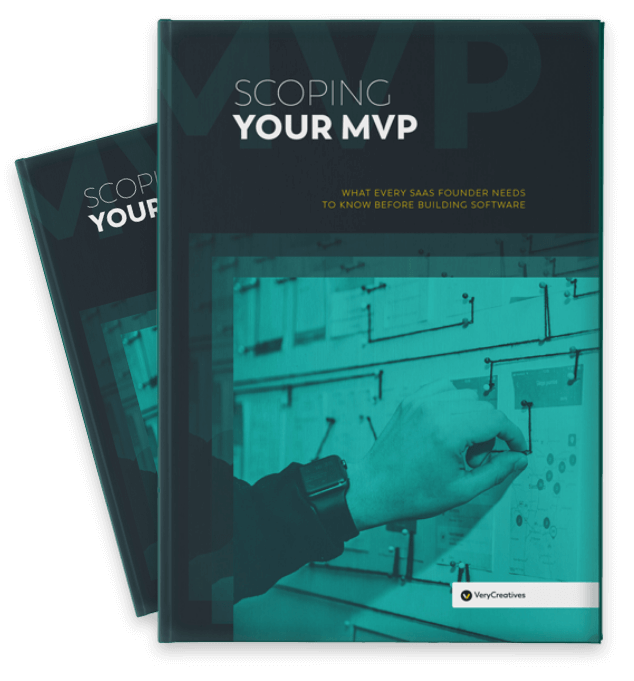 How it can help you?
Learn what distinguishes an MVP from a standard prototype, how it can help you understand potential customers better and how your first MVP can even turn a profit after launch. We explain all of the above and more in our whitepaper, which you can download now to inform your next product design decision.
Topics covered in this guide:
What MVPs are
How MVPs are used to develop software
How you can define your MVP's scope
Steps to take after completing your MVP
Avoid the mistakes!
We go into detail on the most crucial factors worth considering for your product's design as well! You'll even find a section on common mistakes many companies make with their own MVPs in this guide. Don't let your digital product design fall prey to feature creep and other avoidable pitfalls.

This guide can help you keep costs in check as your MVP comes to life, plus you'll learn to make the most of the opportunities it offers for market research and more.

Get your copy today to learn just how powerful MVPs can be for your business.
Download now!
Learn to scope your Minimum Viable Product
and avoid pitfalls others don't!