To get new customers to sign up for your SaaS service, you have to market your company; there's no way around it. However, with strategic budget management, you can drive the SaaS customer acquisition cost (CAC) down while maximizing the average value of your customers.
What is SaaS customer acquisition cost?
Customer acquisition cost is the overhead cost of acquiring a new customer. This figure can differ drastically between industries and the size of the company. It can also vary depending on specific niches within an industry. According to one report, the average CAC for a small B2B SaaS financial company is $1,450. At the enterprise level, the cost is $14,772. Similarly, the costs are $921 and $11,021 at the small B2B and enterprise levels, respectively, in the SaaS healthcare sector.
Determining your CAC is important because it establishes your current point of spending. Once you have this number, you can set benchmarks for future budgeting. Set goals and pathways to gradually drive the number down—or even increase your CAC if you believe it can boost your total revenue.
How to calculate customer acquisition cost
The simple formula is as follows:
Total overhead spending for marketing / total number of customers
Let's say you spent a total of $5,000 in marketing costs in Q1 of 2022. Through that spending, you acquired 50 customers. Using the above formula, your company's CAC is $50 for that quarter.
To accurately calculate CAC, you need to distinguish what constitutes customer acquisition spending. The marketing budget goes beyond the run-of-the-mill marketing costs like SEO marketing and Google Ads. It includes any and all costs that get customers through the sales funnel process, such as:
SEO marketing
Cold-calling and emailing
Google Ads
Third-party content writers
Social media marketing
Affiliates and brand ambassadors
Promotional giveaways
Technical costs (i.e., CRM software)
What is customer lifetime value?
Determining how much you're spending isn't as simple as just looking at CAC. Not all customers are created equal. Some will yield more value than others, which is why you also need to factor in customer lifetime value (CLV). This is the total monetary amount a customer pays for your services over their time with the company.
How to calculate customer lifetime value
If a customer signs up for a $30-per-month subscription service and then cancels after three months, then they have a CLV of $90. You can also calculate an average CLV across all of your customers: Just add the CLV of every subscription holder and divide by the number of customers. For example, if you have a total of three customers with a CLV of $100, $150, and $500, then the average CLV is $250.
Other key metrics to determine marketing spending
CAC and CLV are two primary metrics when analyzing your spending-to-profit ratios. However, these shouldn't be your sole metrics. Other metric benchmarks to consider include:
Retention rate: The customer renewal rate
Churn rate: The customer turnover rate
Annual recurring revenue (ARR): Year-by-year revenue; very useful for subscription-based services
Profit per customer: Net profit gain or loss per customer—calculate by dividing the CLV by the CAC
CAC is a valuable metric, but it doesn't form the whole picture by itself. It doesn't take into account the quality of each customer you bring on board. Is a customer loyal, or are they the SaaS equivalent of a cord-cutter? This is why additional metrics like CLV are essential for identifying customer behavior patterns and adjusting your marketing accordingly over the course of a SaaS sales cycle.
The 3:1 rule
As a general rule, SaaS companies should strive for a CLV:CAC ratio of 3:1 to be profitable. Use the profit per customer formula above to determine your current ratio. For example, if the company's average CLV is $310 and the CAC is $95, that's roughly a 3:1 ratio, meaning your company is on a good profitability track. Here are other ratio examples:
$430:$110 – about a 4:1 ratio: Your company is doing very well
$190:$100 – about a 2:1 ratio: Your company is still profiting but not by much
$315:$310 – about a 1:1 ratio: Your company is just breaking even and possibly losing money when factoring in employee pay and other spending
$100:$200 – a 1:2 ratio: Your company is spending more to acquire customers than what the customers are giving back. You're definitely losing money.
What about a 5:1 ratio and above?
This is what would be considered a good problem. It means your net profit is way above your acquisition costs. However, this is also a sign that your market budget is too low, and you can increase net profit further by increasing marketing and sales spend. For maximum profitability, stick to the 3:1 to 4:1 rule.
How to reduce SaaS customer acquisition cost
With some careful planning, it's not difficult to develop a budget-friendly marketing model to attract new customers. Here are some tried-and-true methods.
Retarget visitors
First-time visitors already expressed interest by visiting your website. After all, they did click on your Google Ad, perform a relevant keyword search, or click a social media backlink. Continue to vie for these people's attention with retargeting ads. Those who have visited your website or performed other desirable actions will begin seeing your ads. This is a gentle nudge to get them to return.
Optimize site user experience
Visitors stay on a website for 10 to 20 seconds, on average, before clicking away. This is hardly any time to scroll the homepage, let alone navigate to additional pages. The key to keeping visitors around longer is to have a clear value proposition. Visitors should know what you offer and how your SaaS service can address their pain points. This should be clear on the homepage. Don't make visitors navigate your site to learn more, because they'll probably end up exiting the site instead.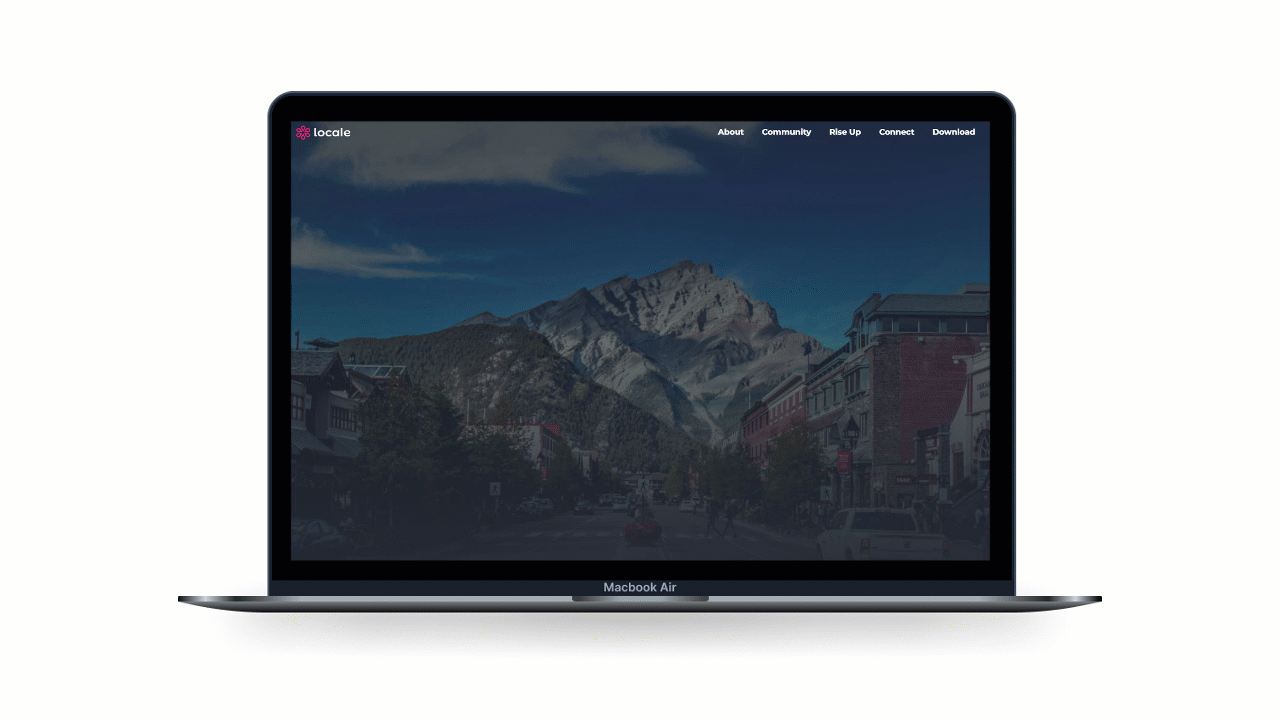 We have created a seamless user experience while building the foodtech-platform of Locale. Our goal was to provide value to the customer as fast as possible by onboarding her into the ordering process resulting in higher conversion rates.
Automate marketing
In any business, time is money. The more your marketing and sales teams spend on menial tasks, the more money you're spending. Invest in good CRM software that can automate most of the processes. Tasks that are best left to automation include:
Drip campaigns for subscribers
Email followups
Site and social media chatbots
Blog production and publishing queues
Data collection and analytic report production
You can create marketing campaigns tied to events or special occasions. For example, Locale makes special deals for celebrations in the UAE, supported by data analytics and conversion tracking.
Offer trials
We mentioned earlier about establishing a clear value proposition. This should include a trial offer. People will be more willing to try your SaaS service if there are no monetary risks involved. The trial signup should be visible on the homepage with a call to action. Make it clear that they can try the full version of your product risk-free for seven, 14, or 30 days.
Implement an affiliate program
Start an affiliate program and reward existing customers who refer friends and family members to your service. Affiliate programs are cost-effective because affiliates act as brand ambassadors on your behalf. The only expense on your end is the reward for the affiliate for each successful conversion. Aim for a tier- and commission-based reward system; the more people affiliates refer the greater their commission.
Publish blog content
Regularly publishing new content on your company blog is beneficial in two ways: It helps with SEO and establishes your credibility in your industry. When you publish keyword-rich content, it gets your site ranked for phrases that your target audience enters into the search engine. When the content is informative, it builds trust with your followers.
Reachbird, our long-time client, has been publishing content to educate their target market and position themselves as an expert in influencer marketing.
Implement a referral program
Referral programs are highly effective in the SaaS industry. When implemented correctly, this tactic can boost user acquisition over time.
We implemented a robust referral system into Jamdoughnut which is UK's No.1 Cashback App. This Refer-a-friend functionality was an investment that keeps compounding over time and contributes to month-over-month user growth.
Counteract negative reviews
Potential customers may perform research from third-party review sites. Dissatisfied customers will often use these platforms to vent their frustrations. A single negative review can deter as much as 35% of readers from doing business with your company. That's why it's important to respond to negative feedback in a polite manner with your own counterargument.
Need more ideas? Read our article on strategies to grow your SaaS business for actionable tactics.
Why customer retention is more important than customer acquisition cost
While SaaS customer acquisition cost is important, companies should ultimately prioritize customer retention best practices. The benefits are two-fold: It's cheaper and it naturally increases CLV.
Customer retention costs
It's typically less expensive to retain existing customers than to acquire new ones. In fact, acquisition costs are about five times the cost of retention. This is why it's so important to prioritize existing customers and build long-term rapport through good products, loyalty programs, and courteous service.
Retention equals higher CLV
If you retain customers, they remain with you longer, meaning they continue to pay for your service and/or products. Naturally, this increases CLV and helps your company achieve the desired 3:1 CLV to CAC ratio. A long-term goal of increasing your gross retention rate yields more gains compared to lowering CAC alone.
How to increase customer retention
Use these retention methods in tandem with the above-mentioned strategies for lowering CAC.
Strengthen your loyalty program: Make it worthwhile for customers who stay long-term. For a small additional fee, customers can become VIP members and gain exclusive access to additional perks.
Have a strong customer support system: Customers should be able to access a live agent within 24 hours of initiating contact.
Analyze your customer data and identify customers at a high risk of churning. Reach out to this audience segment with promotional offers or an invitation to a live chat.
Make VeryCreatives your reliable SaaS partner
Make the VeryCreatives team an extension of your in-house crew. We'll collaborate with you and help you improve your product or design it from the ground up. Create a SaaS product that gives industry value to your consumers—we'll be there from the design to the launch. Book a call today to find out how we can contribute.